Frequently Asked Questions
What kind of lead is best for a puppy?

We recommend you use a lead that is no longer than 150cm. Training your puppy, especially in high-traffic areas, requires a higher level of control to ensure they remain out of harm's way while learning how to walk on a leash. The ST ARGO dog lead is 130cm long.
How do you stop a dog from pulling when walking?

Designed to attach seamlessly to your dog leash, the innovative ST ARGO dog treat pouch is the secret weapon in training your dog to walk without pulling. By keeping your furry companion close and focused on the enticing treats within reach, the pouch helps redirect their attention and discourages pulling behavior.
Can the ST ARGO lead be used for small dogs?

Absolutely. The vegan leather of our lead is super lightweight. The clasp is heavy-duty to ensure your dog does not break the clasp whilst still being a less-chunky sized clasp than many other brands.
Is the ST ARGO lead waterproof?

The ST ARGO lead is water-resistant, not water-proof. Our lead is finished in a water-resistant coating to ensure the super-soft vegan leather is not damaged when it inevitably comes into contact with moist materials. Be sure to dry your lead if it becomes drenched.
What lead is best for a dog?

Our vegan leather dog leads have been rigorously tested to ensure a 100kg tensile strength guarantee, suitable for dogs big and small. A fashion & function you deserve.
How does the Poop Bag Holder attach to the ST ARGO lead?

Undo the strap located at the back of the holder and slide through the gap at the top of the lead. Secure the strap back onto the holder and you're done.
What lead stops a dog pulling?

Experience the ultimate control with our ST ARGO dog leash and no pull dog harness. Say goodbye to pulling as you walk your furry friend. For added convenience when opting for a collar and lead combo, consider using our treat pouch to keep your dog close and focused, providing a distraction-free walking experience.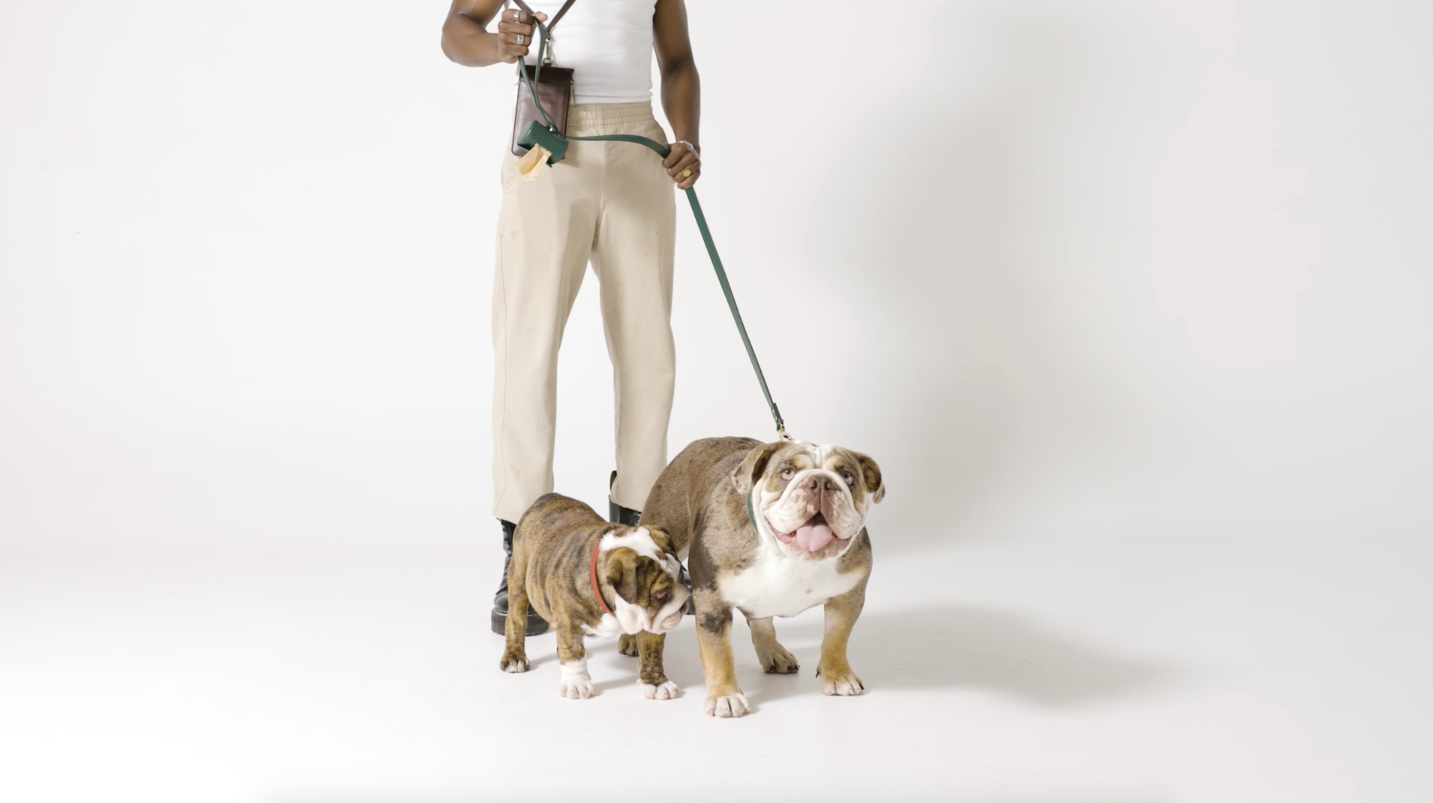 Carefully Curated
We stand by fashion and functionality. 

That's why our collections are designed to suit your wardrobe and function for your pet simultaneously.